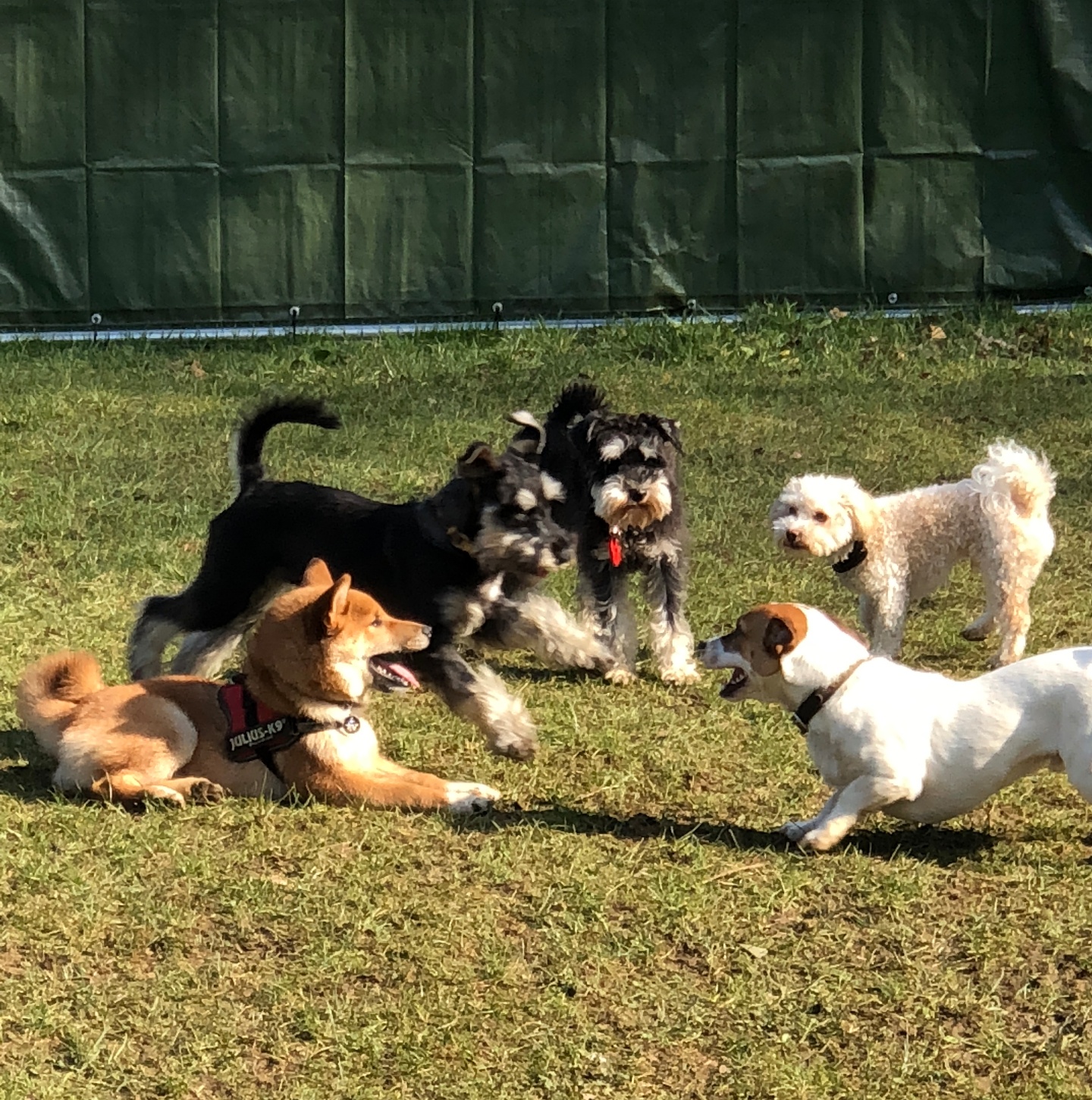 Our Dog Care service is perfect for busy people who either work all day or need to be out for long periods of time and cant be home with their pooch. Your best friend will get all the exercise and attention he deserves in a dog friendly and safe environment so you don't have to worry about your pal while he is not with you!

We are a small family business and so when your furry baby joins us they will be joining our family! We believe that caring for your dog should be a personal service that's why after almost 20 years we have remained a small operation and like to build a close relationship with our clients and their owners. When your pup joins us you can rest assured that the only people who will ever collect and look after your dog will be Michael and Jess.
At The Barkery your dog will have a fun filled day playing with other well socialised and friendly dogs of all shapes and sizes. We only use local parks to us that way we can ensure that your pup will not spend hours in a van trying to get to a field outside of London. All pick ups and drop offs are included as part of the service. The pups travel safely in The Bark Mobile, a fully air condition van which is fitted with crates for safe and comfortable transportation.
For more information about our service please do not hesitate to contact us
Areas Covered
Richmond, Kew, Twickenham, St Margaret's, Whitton, Kingston upon Thames, Hampton, Teddington, Thames Ditton, & Sunbury on Thames
Prices
Please note that cancelations made 24hrs prior to commencement of the service will be charged at full price.
All will be charged double on December 24th, 25th, 26th 31st and January 1st.
One Dog
1-4 days pre week £27 p/d
5 days per week £25 p/d
Two Dogs from the same household
1-3 days pre week £47.50 p/d
4-5 days per week £43.50 p/d